Board and Train
Ever feel just overwhelmed? Let us help take the edge off! We offer training in our home.

Your dog will join our family for an extended stay and learn the ropes. This training is especially popular with busy families, let us train your dog for you.

We offer a balanced approach to training where we can cater easily.
Under 6 months only
Puppies are such a pleasure but puppies can be a lot of work! In this program we help you kick off a great experience. This is a 6 week program where we focus heavily on:
- House breaking (Potty training)
- Leash walking
- Reliable sit and down on cue
- Coming when called
- Learning what "leave it" means
- Eliminating mouthing and jumping
- Crate training and car riding
- Proper socialization with dogs, humans, and small animals
- Desensitizing to nail trimming, bathing, grooming, and environmental challenges
$3,000 (6weeks + a go home lesson and two days of day training)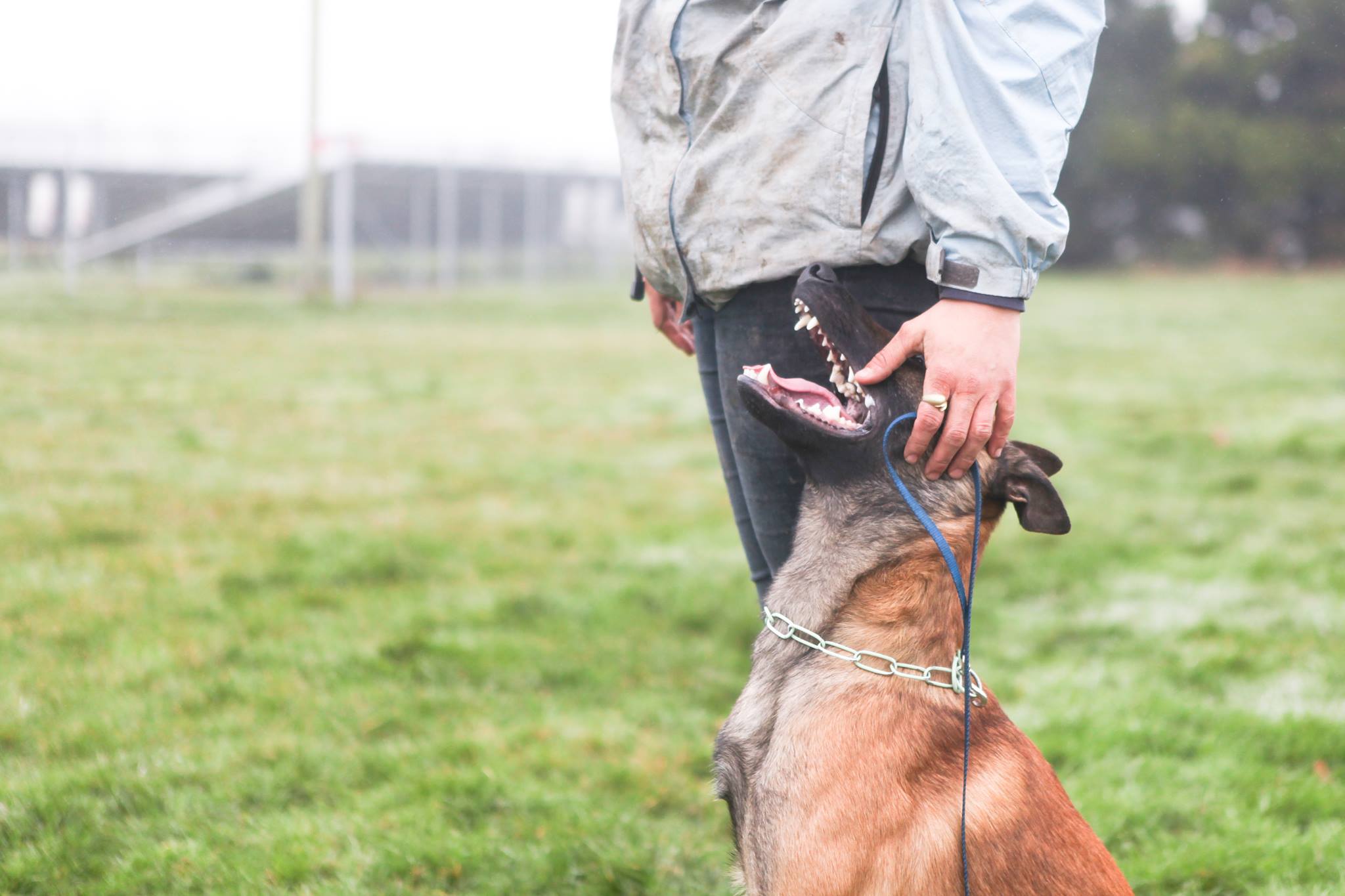 This is a special program we offer which allows breeders and owners the opportunity to have their dogs in an in-home, fair training setting while working towards a title.
We offer this program with two options - obedience and protection (IGP or ring sport), and obedience, protection, and tracking.
Due to the varying progressions of our competition dogs we charge this program by the title, not the timeline. Some titles can be accomplished in 4 months while others may take up to a year.
This program is 1,000 a month for obedience and protection and 1,200 a month for obedience, protection, and tracking, both with a 9 month cap - any additional time required is on us.
Feel free to contact us with any questions!
This is a 6 week minimum program.
This program has offered our most successful long term results over the years. Your dog will live in our home, working with us daily and intensively. With this program we can offer a reset on any bad habits or behavioral issues before reconditioning better choices for long term success.
With this program we work on a large variety of behaviors such as, but not limited to, leash reactivity (lunging and barking), resource guarding, reliable off leash work, separation anxiety, aggression, and in depth task oriented goals.
$5,000 (6weeks minimum, any extra time is on us + 4 go home lessons, written homework, and unlimited brush up work whenever you are out of town and book a standard boarding stay with us)
Going out of town for a short stay and looking for a boarding upgrade?
- We offer a daily rate board and train for $85 a day.
- This program allows your dog to have multiple, fun, reward driven training sessions each day in addition to basic boarding.
- We do not offer "guarantees" on short term programs, nor is this a program which comes with homework and a follow up lesson.
- We offer regular updates with photos and day descriptions with this program and always encourage you to book a follow up lesson!